bARbie has an attitude now
You might remember
this project
I posted on last September a friend did. He took this Barbie jeep.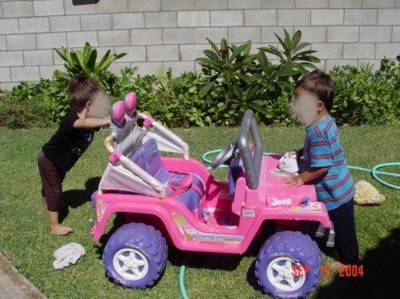 With some help from his kids.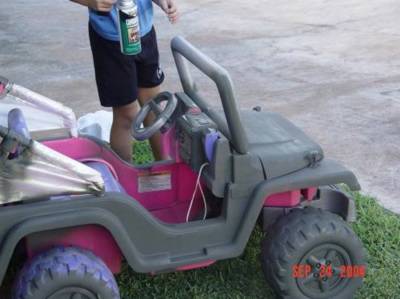 He turned it into something other kids would envy.
Well he showed me some photos he had of an AR project that just tickled me pink that he saw on the AR15.com forum. What do you do to make a common black rifle worthy of your 8 year old daughter? You bARbie'fy it.
Step one. Take one AR and send it to
Chameleon Weaponry
with a plan of action.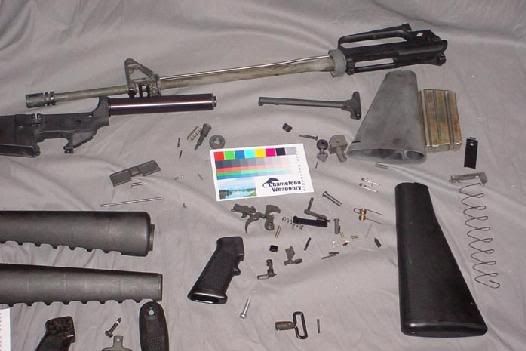 After a basic bARbie color paint job

and the original bARbie label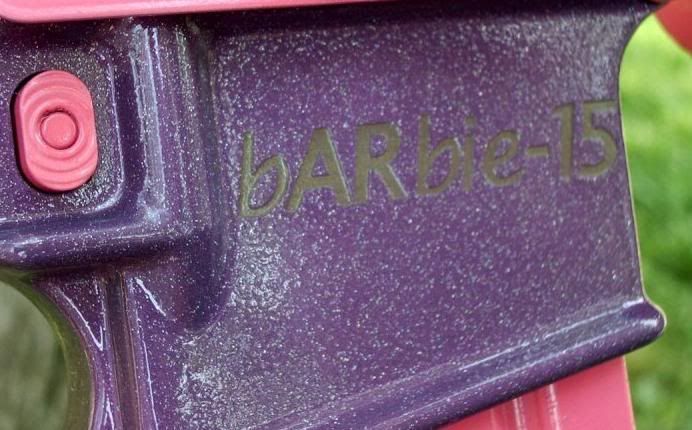 and the needed bARbie flowers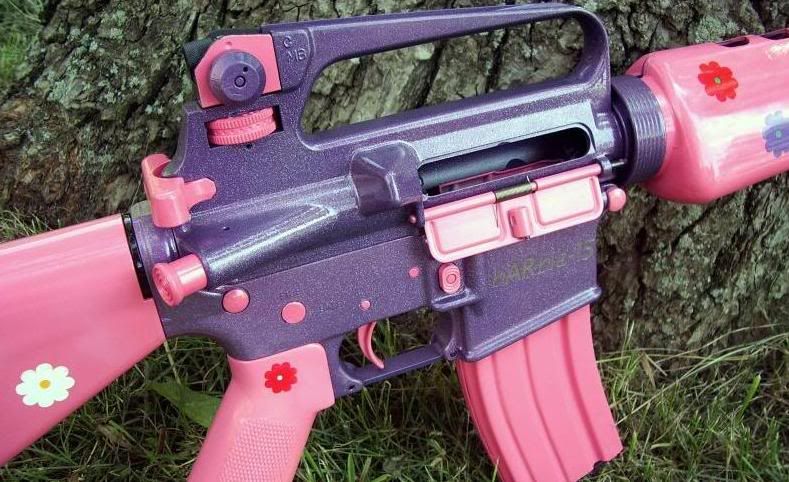 You end up with a bARbie-15 in all of its technicolor glory.

Now this is a firearm I respect.
Chameleon Weaponry
has a webpage with
more images
of this rifle with some production shots included.
Aesthetically this is a beautiful rifle. For me I find beauty in the fine wood grain of a well treated stock, and the lines of a fluted barrel attracts my eye every time. But for a youth, who does not see the beauty in a basic black rifle like some, this is a work of art.
This is a few years old, but I just came across it and thought some of you may not have seen it. So enjoy.